First of
It's Kind
We've got something you've never heard of, but definitely need!
A REVOLUTIONARY product that helps combat wear and tear.
An INNOVATIVE solution that saves you time and money cleaning and maintaining your rod.
A rod PROTECTANT that preserves your investment/keeps your equipment durable.
Slick Rod is a flexible ceramic coating that gives your gear an extra layer of protection from UV Rays, Oxidation, Corrosion, Salt, Scales, Dirt, and Grime! A SHIELD that will give you more time fishing and spend less time maintaining.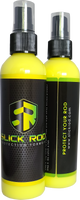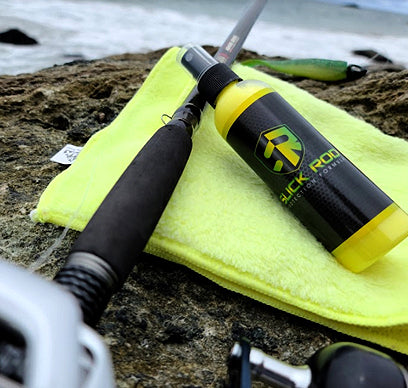 Who Are We?
People with with one common goal, to live life and have Passion for all that we do. We understand what it takes to be able to get away for a day of fishing. We are the guys who understand the preparation that goes into getting ready for a day or days out on the water; whether you are a weekend warrior, or a full-time fisherman we all know there is inevitable wear and tear on the gear we take pride in. We are the guys who are here to combat that inevitable damage and protect your ROD! A pun was very much intended there, but seriously we are here to protect the gear you invest in: From the guy who has custom wrapped rods or the guy who buys the new model every year it takes time and money to clean and maintain your gear. So, we present you with SLICK ROD PROTECTION FORMULA! A formula that helps protect your Rods from oxidation and corrosion (Rod guides), it keeps Salt, Dirt, Grime and Fish Scales from sticking and adhering to the flex coat of your rod. One quick wipe and all will roll off. Quick and easy to use, a formula that will have your rod protected while out on water.

Now, let's go catch some fish!
Read Our Latest Blogs
Be the first to know the tips and tricks!